Date: 6th February 2023
Time: 09:30 A.M. IST (GMT + 5:30 Hours)
Plenary Session Talk 1: Energy, Climate Change and Entrepreneurship
Speaker: Dr. Ashok Jhunjhunwala
Padmashri and Institute Professor, IIT Madras, India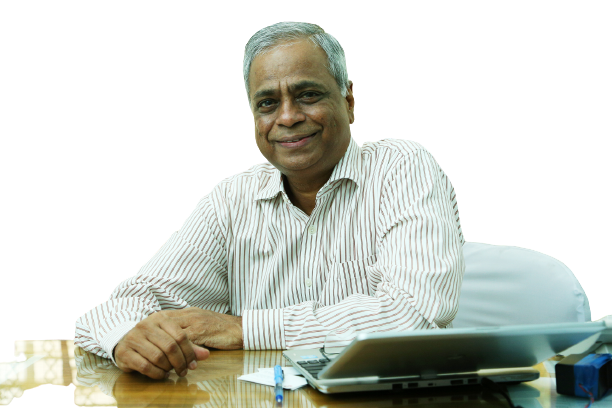 Ashok Jhunjhunwala, Institute Professor at IIT Madras, President, IITM Research Park, IITM Incubation Cell and RTBI, did his B.Tech degree from IIT Kanpur and MS and Ph.D. from University of Maine, USA, and was a faculty at Washington State University, USA for a year and half before joining as a faculty at IIT Madras in 1981. In 2017-18, he was on sabbatical from IITM and was Principal Advisor to the Minister of Power, MNRE, and Railways, Government of India, New Delhi.
Prof. Jhunjhunwala is considered a pioneer in nurturing Industry-Academia interaction in India toward R&D, Innovation, and Product Development. He conceived and built India's first university-affiliated business park (IIT Madras Research Park) to promote Industry-Academia R&D collaboration. TIE conferred him the title of Dronacharya for his contributions to the cause of entrepreneurship, as he incubated and nurtured more than 240 companies at IIT Madras. He heads the IITM Incubation Cell and Rural Technology and Business Incubator (RTBI). He leads TeNeT group, which has worked closely with industry to create innovative affordable products in sectors like telecom, banking, energy, and electric vehicles.
Dr. Jhunjhunwala has been Chairman and member of various government committees and has been on boards of several educational institutions in the country. At the same time, he has been on the boards of a number of public and private companies and has driven comprehensive changes, especially in the areas of technology, in these companies. He was on the boards of State Bank of India, Bharat Electronics Ltd, HTL, NRDC, IDRBT, VSNL and BSNL as well as in Tata Communications, Mahindra Electric, Sasken, Tejas Networks, TTML, Intellect, and Exicom. He was on the board of BIRAC and the Chairman of the Technology Advisory Group of SEBI. Also, he is currently part of the RBI Innovation Hub and Chairperson at IIIT Kottayam and College of Engineering, Trivandrum, Kerala.
Dr. Jhunjhunwala was conferred Padmashri, Shanti-Swarup Bhatnagar Award, Vikram Sarabhai Research Award, H. K. Firodia Award, Silicon India Leadership Award, Millenium Medal at Indian Science Congress, UGC Hari Om Ashram Award, IETE's Ram Lala Wadhwa Gold Medal, JC Bose fellowship, Bernard Low Humanitarian Award, "Dronacharya and Lifetime Achievement Award by TIE, Chennai among many others.
He is a fellow of IEEE, INSA, NAS, IAS, INAE, and WWRF and a member of the National Academy of Engineering (NAE), USA. He has also been conferred an honorary doctorate by the University of Maine and Blekinge Institute of Technology, Sweden.
https://en.wikipedia.org/wiki/Ashok_Jhunjhunwala
Date: 6th February 2023
Time: 07:30 P.M. IST (GMT + 5:30 Hours)
Plenary Session Talk 3: Standard For Functional Safety Data Format For Interoperability Within The Dependability Lifecycle
Speaker: Dr. Jyotika Athavale
President-Elect of the IEEE Computer Society, USA, Technical Leader at NVIDIA, USA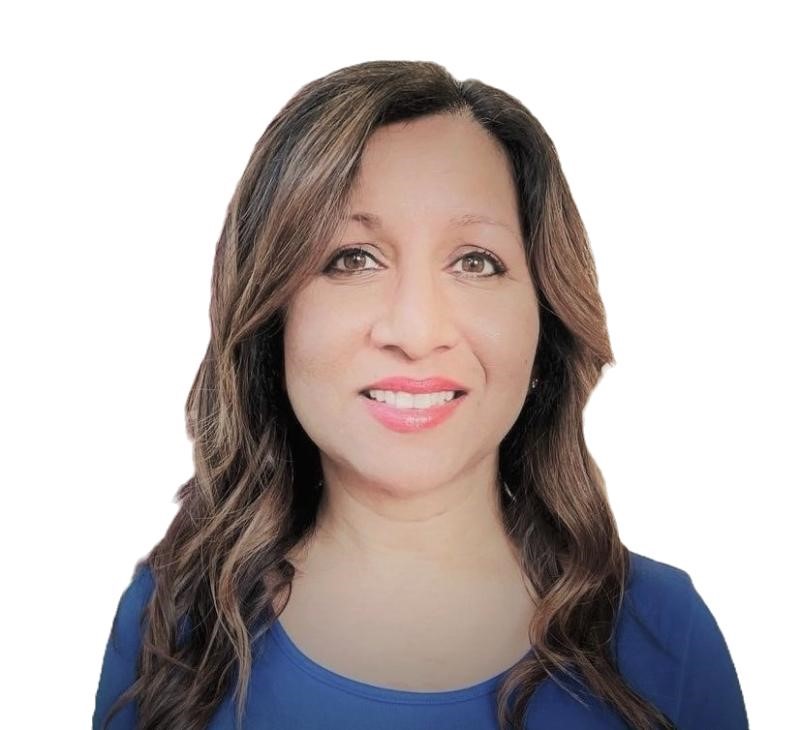 Jyotika Athavale is the 2023 President-Elect of the IEEE Computer Society. She is an experienced leader and influencer in emerging technologies and international standardization initiatives. She was awarded the IEEE Computer Society Golden Core Award in 2022. Jyotika chairs the IEEE P2851 Standard on Functional Safety interoperability.
With over 25 years of industry experience, Jyotika is currently a senior technical leader in automotive functional safety at NVIDIA, and is driving capability development, safety architectures and methodologies, system safety engineering activities and pathfinding for safety critical markets such as autonomous driving and avionics. Prior to NVIDIA, she was Principal Engineer (Director) at Intel Corporation where she led functional safety platform architectures for Automotive and Avionics use cases and drove methodologies for radiation effects modeling and product qualification activities.
Jyotika is an active member of the IEEE Computer Society Functional Safety Standards Committee, Design Automation Standards Committee and Diversity and Inclusion Committee. In addition, she represents the Computer Society at the IEEE USA AI Policy Committee, IEEE SA Industry Connection Group on Mobility as a Service (MaaS) related standardization activities, the IEEE Women in Engineering (WIE) Committee and the IEEE Systems Council. Last year she also served on the IEEE Computer Society Industry Engagement Committee and Audit Committee.
Outside of IEEE, Jyotika is actively influencing several international standardization initiatives on functional safety with ISO, SAE and UL. She also serves on various technical conference committees, has authored patents and many technical publications in IEEE conferences and journals. She received her MS degree in Electrical Engineering in 1996 from Iowa State University.
https://www.computer.org/press-room/2022-news/2022-ieee-cs-election-results-announced
Date: 6th February 2023
Time: 10:20 A.M. IST (GMT + 5:30 Hours)
Plenary Session Talk 2: Machine Learning Software Engineering and ML Design Pattern
Speaker: Dr. Hironori Washizaki
Professor and Associate Dean of Research,
School of Fundamental Science and Engineering, Waseda University, Tokyo, Japan

Abstract: In this talk, Hironori Washizaki will briefly introduce how the new version of the Guide to the Software Engineering Body of Knowledge (SWEBOK), chaired by Hironori, will address the growing body of knowledge, modern development practices, and connections to related areas, including AI and software engineering. Furthermore, as a part of ongoing software engineering endeavors for complex systems, He will overview software engineering for machine learning systems, with a particular focus on development practices, metamorphic testing, neural network model repair, multi-view modeling of ML systems, and software engineering patterns for machine learning applications.
Hironori Washizaki is a Professor and the Associate Dean of the Research Promotion Division at Waseda University in Tokyo, and a Visiting Professor at the National Institute of Informatics. He also works in industry as Outside Directors of SYSTEM INFORMATION and eXmotion. Hironori currently serves as IEEE Computer Society First Vice-President. He has been on IEEE CS Board of Governors since 2021. He was awarded Golden Core Member and Distinguished Contributor from IEEE CS. He is leading professional and educational activities, including the development of the Guide to the Software Engineering Body of Knowledge (SWEBOK), educational courses, and certification programs. He serves as Associate Editor of IEEE Transactions on Emerging Topics in Computing (TETC), Steering Committee Member of the IEEE CSEE&T, and Advisory Committee Member of the IEEE CS COMPSAC. He is a Professional Member of IEEE-Eta Kappa Nu. He has served as the program chair of multiple IEEE conferences, including ICST, CSEE&T, and SIoT/SISA of COMPSAC. He had been the Chair of the IEEE CS Japan Chapter. Hironori's research interests include systems and software engineering. He received his Ph.D. in information and computer science from Waseda University in 2003. He has published more than 200 research papers in refereed international journals and conferences, including IEEE Computer, IEEE IoT-J, TETC, EMSE, SCICO, ICSE, and ASE. He has led many academia-industry joint research and large-funded projects in software design, reuse, traceability, and quality assurance. Recent achievements include IoT design patterns published in IoT-J 2020 and Machine Learning Design Patterns in Computer 2022. He is leading a professional IoT/AI education project called SmartSE. Since 2015, he has been the Convenor of ISO/IEC/JTC1/SC7/WG20 to standardize bodies of knowledge and certifications, and leading adoptions of CS products SWEBOK and Software Engineering Competency Model (SWECOM) into standards.
Date: 6th February 2023
Time: 11:00 A.M. IST (GMT + 5:30 Hours)
Plenary Session Talk 4: IPv6 Neighbour Discovery Protocol enhancements for Wireless Network
Speaker: Dr. Priyanka Sinha
IoT Analytics lead at Zenatix Solutions, India

Dr. Priyanka Sinha is IoT Analytics lead at Zenatix Solutions (https://www.zenatix.com/), India. She worked at Redback Networks on the SmartEdge 800, Itaas on interactive TV, and TCS Research on social IoT. She earned a Computer Science and Engineering (CSE) B.Tech from IIT Guwahati in 2004, an MS in Computer Engineering from Auburn University in 2007, and a Computer Science and Engineering (CSE) Ph.D from IIT Kharagpur in 2022. At Auburn she was a Vodafone fellow focussing on autoconfiguration in multi hop mobile adhoc networks.